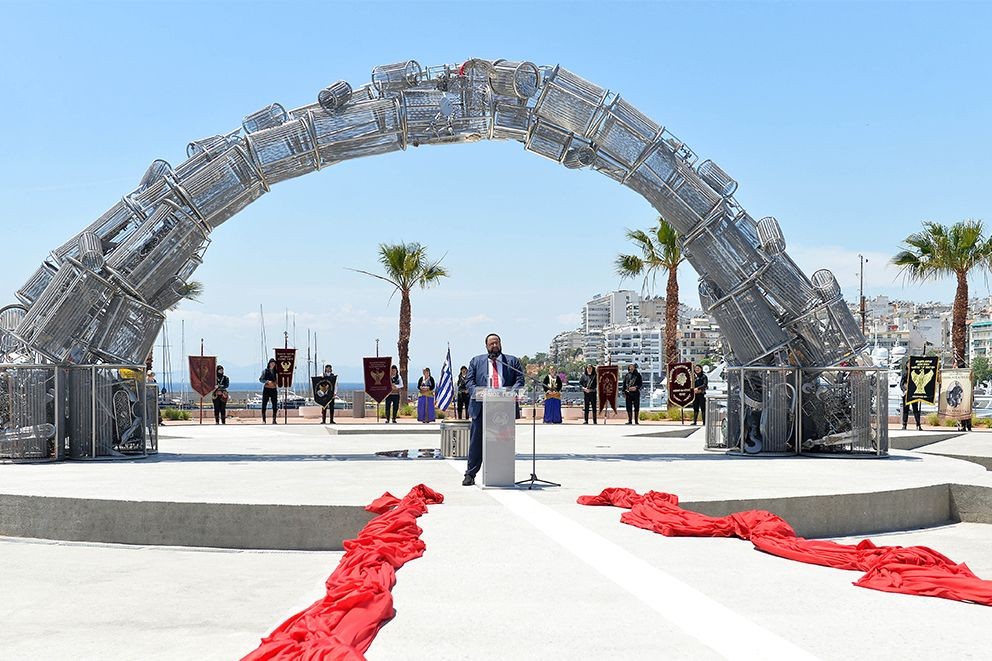 Piraeus Municipality: Duty and Regeneration
It is no surprise that Vangelis Marinakis knows his hometown, the port city of Piraeus, very well. He understands better than most the huge potential of the port and what it could contribute to the entire city. Yet, he has also long been aware of the great challenges that Piraeus and its people face; and of the issues that have prevented the city from achieving its full potential. Driven by this passion, Evangelos has been active in a range of initiatives aimed at improving the city and making life better for all its citizens. 
Love for his birthplace and interest in civic affairs led him, together with a group who share a common vision, to create the independent electoral alliance called "Piraeus Winner", which contested and won the three consecutive municipal elections of 2014, 2019 and 2023. Evangelos participated in the elections of 2014 and 2019 and was himself elected first member of the City Council with record votes each time.
The plan for revitalizing Piraeus put forward by Vangelis Marinakis and Mayor Moralis envisages transforming the city into a major tourism destination, improving the standard of living and upgrading the infrastructure. This includes the port specifically, as well as overall urban and maritime cluster renewal.
Vangelis is also active in a wide range of charitable and other community and infrastructure initiatives across the city, such as:
• Squares in the neighborhoods of Maniatica, Pasalimani and Palaia Kokkinia, playgrounds, football grounds in Kaminia, Freattyda and Votsalakia areas and indoor gyms.
• Interventions on the facade of buildings, tree planting, redevelopment and initiatives that have contributed decisively to the creation of new businesses and jobs, changing the physiognomy of the city and the everyday life of its citizens.
• Cultural actions that are inextricably linked to our historical memory and naval tradition, events and excursions for the elderly (KAPI), Christmas and carnival parks, summer camps and sports camps.
• Multilateral actions in collaboration with the Municipality and the Metropolis of Piraeus for the daily feeding of thousands of citizens.