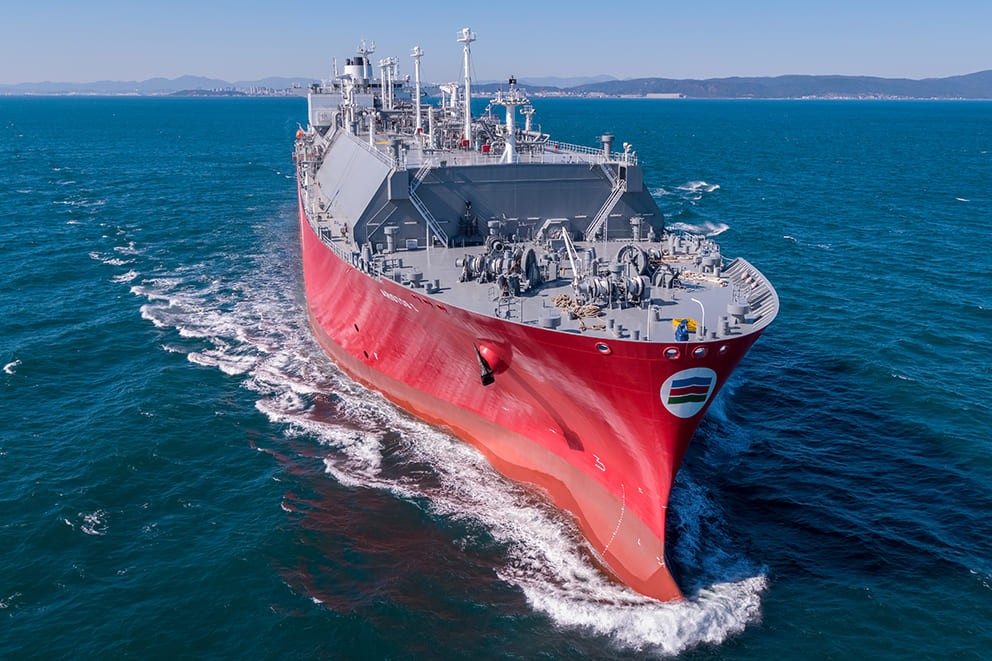 A Life in Shipping
Evangelos Marinakis is currently one of the leading figures in the global shipping business. Shipping is in his blood thanks to his family's long involvement in the industry, and Evangelos knew early in life that the industry would also be his own destiny. His career in the maritime industry began after he completed his studies as a trainee chartering broker at the British firms Harley Mullion and Elders Chartering Limited. 
Evangelos quickly forged a successful path in the industry, eventually founding Capital Maritime & Trading Corp., a company that remained true to his family's maritime pedigree. Evangelos served as Founder and Chairman of the maritime company Capital Product Partners LP, whose shares are traded on the American Stock Exchange (Nasdaq: CPLP) and Founder and CEO of NYSE-listed Crude Carriers Corp, until its merger with CPLP in 2011.
Evangelos' contribution to and impact in the maritime sector has been recognized globally. Besides his annual ranking in the power lists compiled by industry publications Lloyd's List and TradeWinds, he has also received many awards for his work in the industry. Among the awards he has received are the following:
2022 | "Industry Leader Award", Tanker Shipping & Trade
2018 | "Certificate of Recognition for Commitment to Excellence in Ship Management and Operations" by Lloyd's Register of Shipping
2017 | "Greek Shipping Personality of the Year", Lloyd's List Greek Shipping Awards
2016 | "Χenakoudis Excellence in Shipping Award" by International Registries Inc. /The Marshall Islands Registry
2014 | Lloyd's List Greek Shipping Awards "Greek Shipping Newsmaker of the Year"
2010 | Lloyd's List Greek Shipping Awards "Greek Shipping Newsmaker of the Year"
2009 | Lloyd's List Greek Shipping Awards "Tanker Company of the Year" to Capital Ship Management Corp.
A commitment to growth and ongoing development of the business through the shipping cycles is at the heart of Capital's mission. That is why Capital Maritime & Trading Corp and its affiliated group of companies are continuing to build out their state-of-the-art fleet, which currently has a total tonnage of approximately 10 million tonnes.
The group has worked closely with leading companies around the world, such as: BP, Repsol (Spain), Shell, Statoil (Norway), Cargill (USA), Cepsa (Spain), Chevron, CMA-CGM, COSCO (China), Exxon Mobil, HMM (S.Korea), Maersk Line, PEMEX (Mexico), Petrobras (Brazil), Total (France), Rio Tinto, Vale, Vitol, Glencore, MSC etc.
Capital maintains a strong commitment to the highest environmental standards. The Company has been a leader in the industry by meeting legislative requirements early, setting high performance standards and working closely with partners and employees to effect continuous improvement. At all times, Capital strives to minimize the environmental impact of its operations through careful management of energy efficiency, air emissions, and natural resources.
In 2018 the Capital Group entered the LNG segment, ordering four 174,000cbm X-DF LNG carriers, which total 12 ships today, 6 of which were delivered between 2020 - 2021 from Hyundai H.I. (S.Korea). This was the most dynamic entrance to the LNG sector of any Greek shipping company for many years.
In March 2019, Capital Product Partners L.P. announced the spin off and merger of its tanker fleet with Diamond S Shipping Inc (NYSE:DSSI) thus creating one of the largest listed tanker companies in the world, in a transaction valued at $1.65 billion.
In October 2021 the CPLP Holdings bond started trading in the Athens Stock exchange (ATHEX). The five-year senior unsecured bond issue drew 150 million Euros with record level bidding demand which amounted to 801.37 million euros, marking an overrun of the Issue by 5.3 times with very significant interest from private and institutional investors.